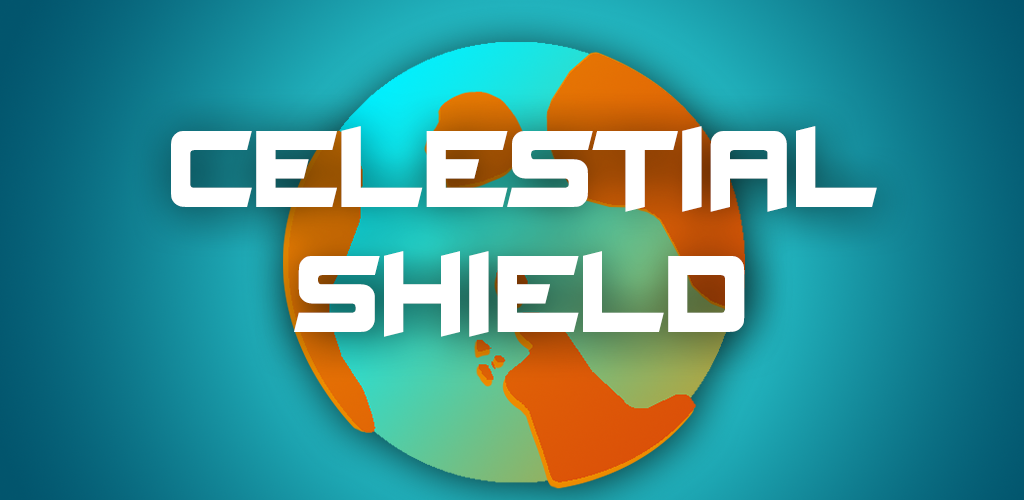 Mochi Mode Game Jam - Celestial Shield
A two days Game Jam was organised by Transfuzer 17 winner team Mochi Mode. The jam took place at the University of South Wales and ran from Tuesday 9am to Wednesday 6pm. The theme was "Protector". With a team of 2 artist and 2 in-engine developers we decided to go for a mobile game using Unreal Engine 4.

Concept
The player has to protect Earth from incoming asteroids by using both an energy shield and a laser gun located on opposite side of the planet. The player can rotate both the shield and gun at the same time by swiping left or right. The more asteroids are blocked off the better, however if the planet gets hit, it's a loose.
Final product
Through the jam my work mainly consisted in coding the controls and the making of the user interface. I had a bit of experiences in both practices which came really handy to reduce time spent on them.
We encountered several issues on the way including finding a good control scheme. We tried several input methods including swipes (not enough controls), hold and drag (too much control and possibility of dragging off the screen) and a virtual joystick (causes some off putting movements when the player does a 180°).
In terms of feedback, we implemented both vibrations and sound effects for asteroids being destroyed and hitting the planet. Both feedback can be disabled via the settings. Adding physics and particle effects to exploding asteroids also added a lot of juice to it.
After two days of jam, the game was presented both on PC and on a Android Phone which got us to the first place. A polished version is available on the play store. We couldn't make the gun a useful mechanic enough hencewise it was removed in the play store version (see video below).
The Team
Robert James - 2D Artist
Adam Young - 2D Artist
Daniel McKenzie - Programmer
Samuel Metters - Programmer
Available on