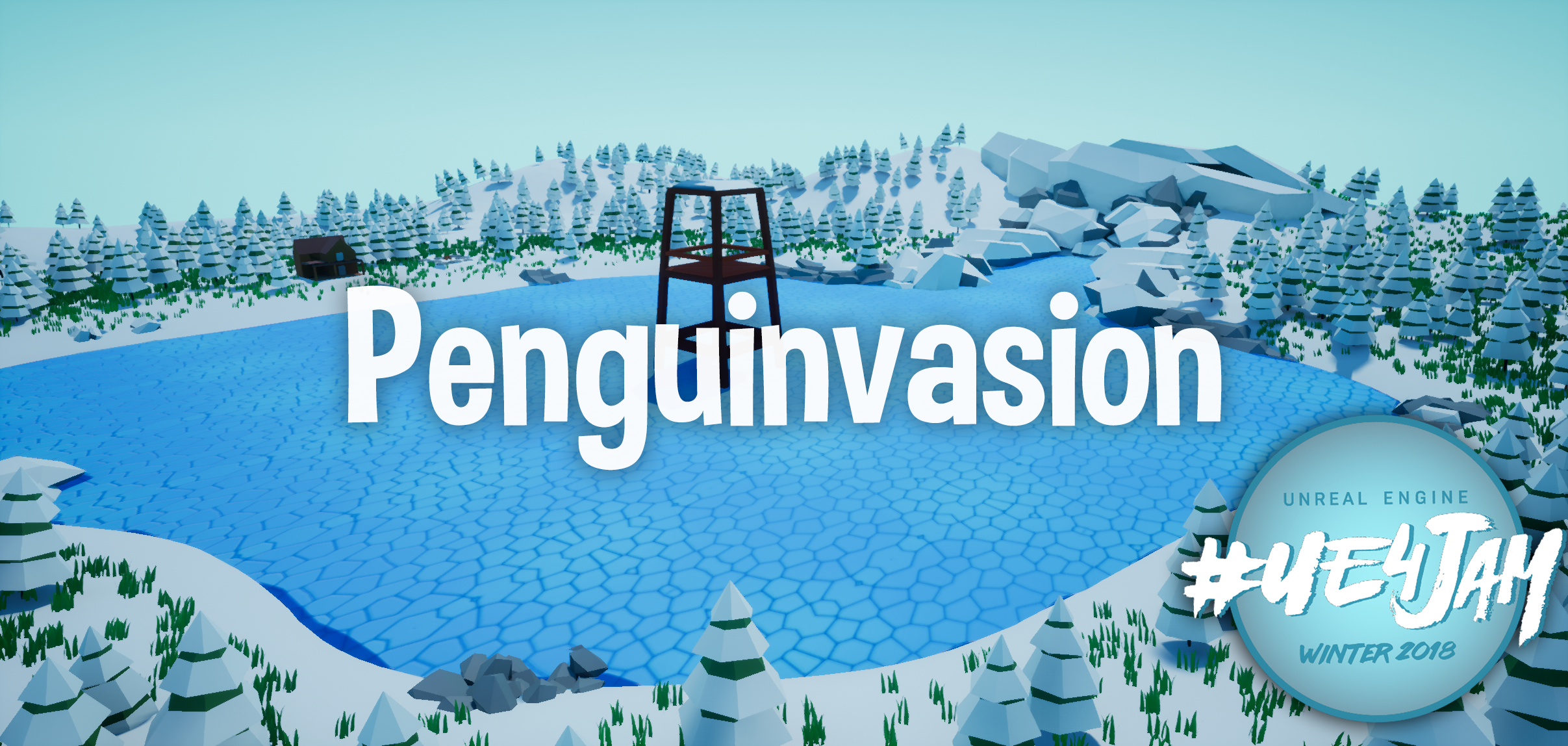 #UE4Jam Winter 18 - PenguInvasion
A downloadable game for Windows
Me and 4 other game developpers took part in the Winter 18 #UE4Jam between the 8th of february and the 11th. The announced theme was: On thin ice.

Concept
We wanted to go for a simple concept: the player has control over a tower equipped with a snowball shooting gatlin gun. He needs to survives to waves of evil robot penguin trying to destroy the tower. The turret can only be rotated 90° at the time which will make his survival trickier.
Current Prototype
My role mainly consisted in programming the AI as well as helping with the gun's control. Additionally I modelled some asset rocks and helped put together some of the materials.
We got the mechanics pinned down pretty earlier which let us focus more on the aesthetics and feeling of the game. We pretty much ended up with the game we had in mind. We decided to go for a wave based system rather than infinite spawning as it let us scale difficulty by balancing several variables.

The Team
Samuel Swindley - 3D Artist, Tech Art
Kai Harper - UI Design
Daniel McKenzie - Level Designer
Peter Tyson - Programmer, Animator
Samuel Metters - Programmer, Tech Art
Download
Download
MechanisedPenguins_PenguInvasion.zip
178 MB